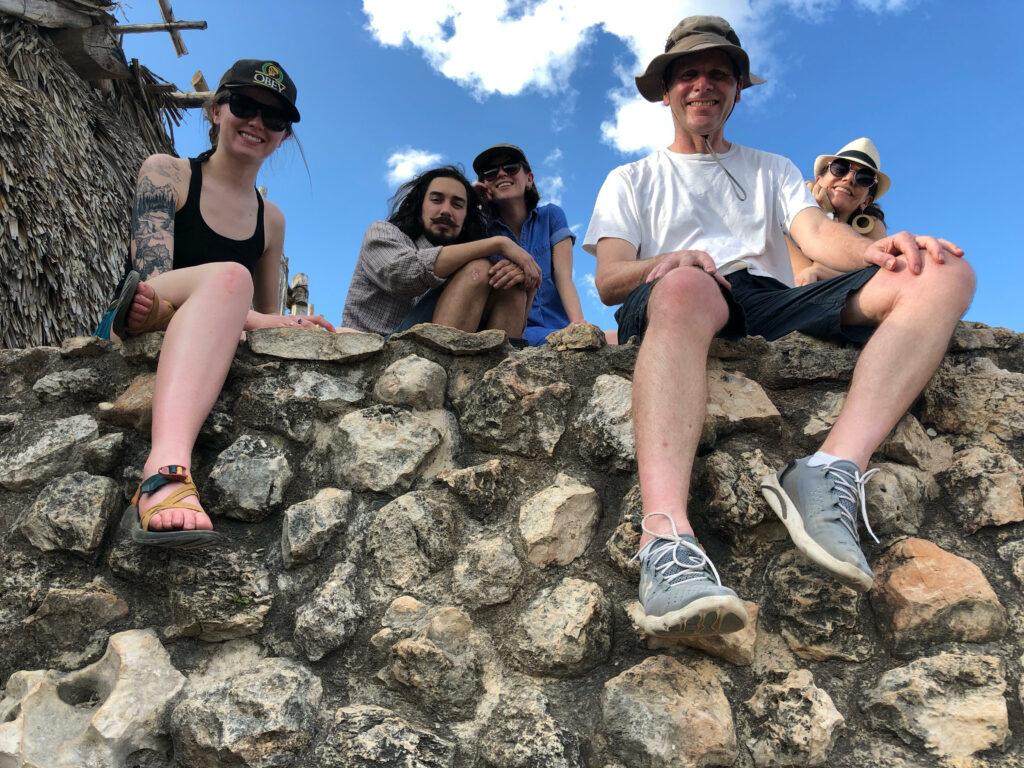 Dolcetti Gelato is a family-owned business run by father and daughter team Mark England (front) and Amelia (middle). Mark is a gelato master, painter, and world traveler (hence Yucatan Peninsula in 2018, above). Amelia likes to travel, bake, garden, and spend time with her three dogs—preferably all in the same day.
We're the O.G. (Oldest Gelato) Shop in Utah
Dolcetti began in 2004 with three Italian ice carts around Salt Lake City. (You may have spotted us in front of the pre-Harmons era Emigration Market.) Since then we've found home at our unique space at 9th and 9th in Salt Lake City—serving macarons and pastries, tea and espresso, and a rotating cabinet of over 150 artisanal gelato flavors. 
We Make Everything from Scratch
And we're obsessed with the cool stuff we get from it. Everything we put in our gelato has the integrity of its original flavor, whether it's real fruit, pure nuts and oils, local milk, or fresh honeycomb candy. We'll also mix in fan favorites like Oreo's and Reese's because hello let's remember we all need such variety in our lives.
Our macarons are a labor of love. Seriously. Amelia didn't go to pastry school—she's just really determined.
We Really Like Our Customers
Our proudest moments are when guests tell us they've never had anything like our gelato. Some say it's the closest they feel to being back in Italy, or it's the very best kind of ice cream, or they love each new flavor more than the one before it…  
And hey, sometimes we run out of Coconut Sticky Rice, or the thermostat breaks in July, or the phone just up and throws itself in the sink. And you guys are just the nicest about it. We're honored that our treats get to be the fun part of your day.